| | |
| --- | --- |
| 2009 MITSUBISHI GALANT SPORT EDITION | more info |
42 photos

Miles:

Engine:

Transmission:

Price:

69,603

2.4L L4 SOHC 16V

4-Speed Automatic
This beautiful, stylish and very clean vehicle had two previous owners. A clean CARFAX report, regular oil changes and excellent service history. This vehicle has fairly new tires, brakes and rotors. Mechanically and cosmetically this vehicle is in an excellent condition and drives very smooth. Based on service history reports and ownership records CARFAX suggested retail value is $8800. Feel fre
32 photos

Miles:

Engine:

Transmission:

Price:

122,565

3.0L V6 SOHC 24V

6-Speed Automatic
This beautiful SUV had three previous owners. A clean CARFAX report with regular oil changes and excellent service history. This vehicle has 4 New tires and good brakes and rotors. Mechanically this vehicle is in good condition and drives very smooth. Based on service history reports and ownership records CARFAX suggested retail value is $7030. Feel free to contact us at ((703) 337-7738 or ((703)
36 photos

Miles:

Engine:

Transmission:

Price:

94,698

2.5L L4 DOHC 16V

Continuously Variable Transmission
This beautiful, stylish and very clean vehicle had two previous owners. A clean CARFAX report, regular oil changes and excellent service history. This vehicle has fairly new tires, brakes and rotors. Mechanically and cosmetically this vehicle is in an excellent condition and drives very smooth. Based on service history reports and ownership records CARFAX suggested retail value is $9520. Feel fr
40 photos

Miles:

Engine:

Transmission:

Price:

137,230

3.5L V6 DOHC 24V

5-Speed Automatic
This beautiful, stylish and very clean vehicle had two previous owners. A clean CARFAX report, regular oil changes and excellent service history. This vehicle has fairly new tires, brakes and rotors. Mechanically and cosmetically this vehicle is in an excellent condition and drives very smooth. Based on service history reports and ownership records CARFAX suggested retail value is $6300. Feel free
47 photos

Miles:

Engine:

Transmission:

Price:

133,026

3.5L V6 DOHC 24V

Continuously Variable Transmission
This beautiful, stylish and very clean vehicle had two previous owners. A clean CARFAX report, regular oil changes and excellent service history. This vehicle has brand new tires, brakes and rotors. Mechanically and cosmetically this vehicle is in an excellent condition and drives very smooth. Based on service history reports and ownership records CARFAX suggested retail value is $8400. Feel free
| | |
| --- | --- |
| 2005 NISSAN PATHFINDER SE OFF ROAD 4WD | more info |
45 photos

Miles:

Engine:

Transmission:

Price:

149,070

3.5L V6 DOHC 24V

5-Speed Automatic
This beautiful, stylish, powerful all wheel drive and very clean OFF road SUV had two previous owners. A clean CARFAX report with regular oil changes and excellent service history. This vehicle has fairly new tires, brakes and rotors. Mechanically and cosmetically this vehicle is in an excellent condition and drives very smooth. Based on service history reports and ownership records CARFAX suggest
37 photos

Miles:

Engine:

Transmission:

Price:

79,374

3.5L V6 OHV 12V

4-Speed Automatic
This immaculate, very stylish, powerful, sexy and super clean vehicle had one previous owner. A clean CARFAX report, regular oil changes and excellent service history. This vehicle has fairly new tires, brakes and rotors. Mechanically and cosmetically this vehicle is in an excellent condition and drives very smooth. Based on service history reports and ownership records CARFAX suggested retail va
34 photos

Miles:

Engine:

Transmission:

Price:

95,345

2.5L H4 DOHC 16V

4-Speed Automatic
This beautiful, stylish and very clean vehicle had two previous owners. A clean CARFAX report, regular oil changes and excellent service history. This vehicle has fairly new tires, brakes and rotors. Mechanically this vehicle is in an Good condition and drives good. Based on service history reports and ownership records CARFAX suggested retail value is $6200. Feel free to contact us at (571)367-24
31 photos

Miles:

Engine:

Transmission:

Price:

120,009

2.5L H4 SOHC 16V

4-Speed Automatic
This beautiful, stylish and very clean vehicle had two previous owners. A clean CARFAX report, regular oil changes and excellent service history. This vehicle has fairly new tires, brakes and rotors. Mechanically this vehicle is in an Good condition and drives good. Based on service history reports and ownership records CARFAX suggested retail value is $5800. Feel free to contact us at ((703) 337-
25 photos

Miles:

Engine:

Transmission:

Price:

135,277

2.5L H4 SOHC 16V

5-Speed Manual
This beautiful, stylish and very clean vehicle had one previous owner. A clean CARFAX report, regular oil changes and excellent service history. This vehicle has fairly new tires, brakes and rotors. Mechanically this vehicle is in an Good condition and drives good. Based on service history reports and ownership records CARFAX suggested retail value is $5800.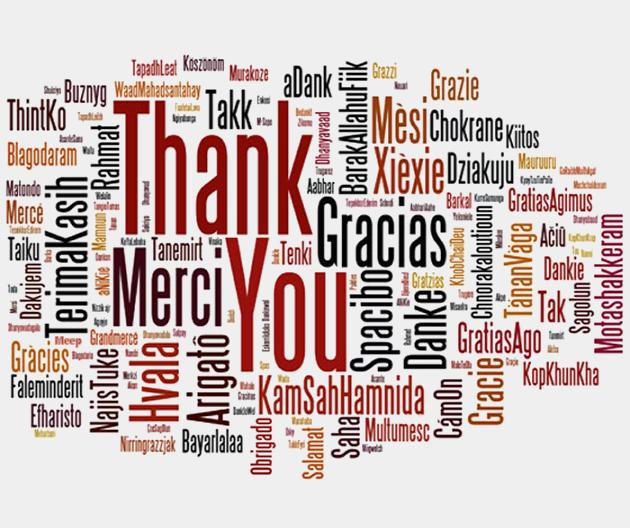 APPLY NOW FOR CREDIT TO GET THIS VEHICLE!
APLIQUE AHORA POR CRÉDITO PARA OBTENER ESTE VEHÍCULO!
TELL US YOUR BEST OFFER
DIGANOS SU MEJOR OFERTA
EMAIL THIS VEHICLE TO A FRIEND
MANDARLE ESTE VEHÍCULO A UN AMIGO/A
PAYMENT CALCULATOR
CALCULADOR DE PAGOS
TELL US ABOUT YOUR TRADE-IN
DIGANOS ACERCA DE SU INTERCAMBIO
Commonwealth Motorcars Sales and Service LLC

Commonwealth Motorcars Sales and Service LLC




25354 Pleasant Valley Road # 105




Chantilly

,

VA

20152

(571) 367-2472 - Sales

(703) 337-7738 - Sales

(703) 337-7538 - Fax

(571) 308-8175 - Cell

| | |
| --- | --- |
| Mon: | 10:00AM - 7:30PM |
| Tue: | 10:00AM - 7:30PM |
| Wed: | 10:00AM - 7:30PM |
| Thu: | 10:00AM - 7:30PM |
| Fri: | 10:00AM - 7:30PM |
| Sat: | 10:00AM - 7:30PM |
| Sun: | 11:30AM - 5:30PM |